Blue Rider Music & Instrument Repair
Blue Rider Music & Instrument Repair
Home
Home
Music
Music
Repairs
Repairs
About Us
Contact Us
Cleaning
Our Services
Contact Us
Rentals
This Website is currently under construction. Please be patient while we finish up.
Thanks,
Blue Rider Music & Instrument Repair
We carry all method books and music used in the Meridian and Boise school districts. We also have an assortment of movie, TV, and pop song sheet music.
Music


We repair, rent, and sell brass and woodwind instruments only. We offer a wide range of repair options, Visit our repair page for more information!
Repairs

We have a collection of tutorials on cleaning and maintaining your brass and woodwind instruments! Visit the Cleanings page for detailed instructions on how to clean and maintain your instrument!
Cleanings
Robin Boles: Owner, Technician
Robin Boles is a native of Idaho. She attended the College of Idaho and studied Music Education before realizing her interest in instrument repair. After apprenticing with two local repair technicians, she continued her training by attending Allied Music Corporation. She is a member of the National Association of Professional Band Instrument Repair Technicians (NAPBIRT*). Robin Boles has been serving the Treasure Valley with their musical needs since 1983.
Chris Britt: Manager, Technician
Chris Britt is a native of Idaho. She received a B.S degree from the University of Idaho. Today, Chris has over twenty years of retail experience and has been helping Blue Rider Music grow since 1986. Chris Britt is also a member of NAPBIRT.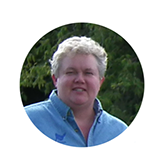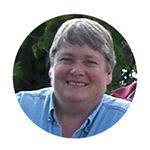 Tell us how we did or leave a question, comment, or concern!